NOTE BY NOTE is a feature-length independent documentary that follows the creation of a Steinway concert grand, #L1037. It explores the relationship between musician and instrument, chronicles the manufacturing process, and investigates what makes each Steinway unique.
Awards:
Best Documentary Feature, Sarasota Film Festival; Ida Alan Ett Music Documentary Award
Festivals:

Official Selection, Silver Docs AFI/Discovery Film Festival; Amsterdam; Hampton's International Film Festival; Jackson Hole International Film Festival; Nantucket International Film Festival
"A stirring symphony." The Village Voice; "A distinct pleasure."
The Washington Post

"The perfect film … a sure bet for music lovers."
TV Guide
Producer/Director: Ben Niles
Distributor: Argot Pictures
Genre: Documentary
Runtime: 81 minutes
Country: USA
Language: English
Starring: Pierre-Laurent Aimard, Harry Connick Jr., Hélène Grimaud, Hank Jones, Lang Lang
Official Site
---
In an exceptionally moving solo dance by Sabine Kupferberg - half obscured and seemingly trapped behind a dirt-smeared pane of glass - Choreographer Jirí Kylián and the dancer together went in search of the inner state in their piece SILENT CRIES. Although all its dancers have been classically trained, it is modern dance rather than ballet that Nederlands Dans Theater engages in, at the highest international level.
Choreography by Jiří Kylián
Music by Claude Debussy
Sabine Kupferberg, dancer
Country: The Netherlands
Runtime: 12 minutes
Official Site
---
"THE BENCH"
World Premiere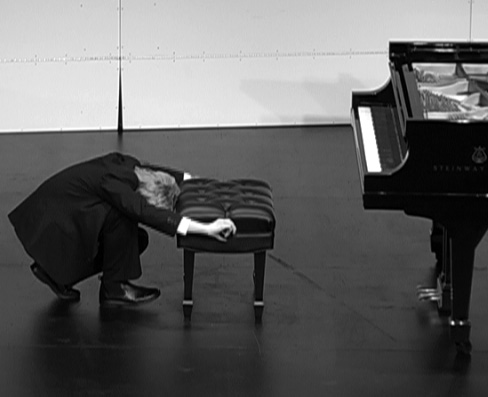 One size does not always fit all. Some forty-eight of the world's most talented young pianists realized the truth of that statement at the 2007 Virginia Waring International Piano Competition, held in Palm Desert, California. This four minute, forty-seven second excerpt is from the feature length documentary of the Competition, "Flying Fingers, Pounding Hearts."
Writer, producer, director, videographer, editor: Joel Hochberg
Runtime: 4 minutes
Country: USA
Official Site