desertfilmsociety
With Confirmed Guests Director George Clooney & Star Sam Rockwell, presents…
Confessions Of A Dangerous Mind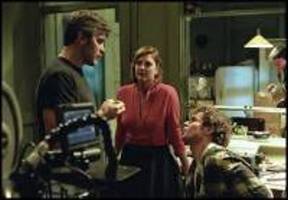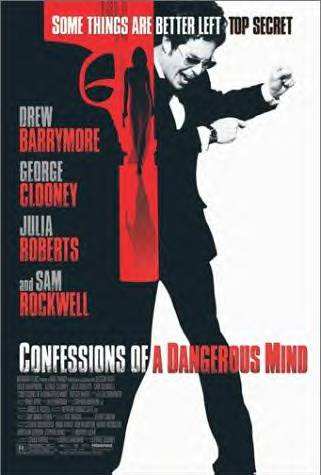 Director: George Clooney


Starring: Drew Barrymore, Julia Roberts, Sam Rockwell & George Clooney
Television made him famous, but his biggest hits happened off screen. CONFESSIONS OF A DANGEROUS MIND is the story of a legendary showman's double life -- television producer by day, CIA assassin by night. At the height of his TV career, Chuck Barris was recruited by the CIA and trained to become a covert operative. The film marks George Clooney's directorial debut and showcases a breakthrough performance by Sam Rockwell. The film also stars Drew Barrymore, Rutger Hauer, Clooney and Julia Roberts. Charlie Kaufman ("Being John Malkovich") wrote the script, adapted from the cult-classic unauthorized autobiography by Chuck Barris.
"A powerful and creative film." "Stealthily thought-provoking and brashly entertaining."
-Robert Koehler, VARIETY-David Hunter, HOLLYWOOD REPORTER

Saturday, Jan. 4, 2003 – Filmmaker Reception at 3:00 p.m.Film Presentation at 3:30 p.m.
Don't Miss This Exciting 2003 DESERT FILM SOCIETY Kick-off Event!
Program Includes…
Overview of 2003 Palm Springs International Film Festival by Executive Director Mitch Levine

With Filmmaker Introductions and Question & Answer Following the Screening



The Desert Film Society Membership Info Available at www.CamelotTheatres.com
Non-Members $15.00 per person (limited) – TICKETS ON SALE FRIDAY! Ph: (760) 325-6565