desertfilmsociety
presents
a series of
.
SHORT FILMS
.
May 13, 2006
Camelot Theatres
9:00 AM - Theatre Doors Open
(Complimentary Coffee/Pastries Provided)
9:20 AM - Introduction
9:30 AM - Films Begin

Followed by a Q&A Session with
Film-Maker Guest: DANIEL GAMBURG - "TSIPA AND VOLF"

---
FREE to
desertfilmsociety members
Guests and Non-Members pay $15.00 at the door
---
Films Summary in Alphabetical Order:

1) ALL SOUL'S DAY (13:00) - Abstract/Drama - Written, directed, and edited by Laura Storm
Starring Heather MacAllister, Taylor Spreitler, Alexander Horowitz, and the voice of Madison Dodds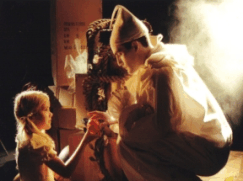 There is no duty we so much underrate as the duty of being happy. By being happy we sow anonymous benefits upon the world. -- Robert Louis Stevenson
All Soul's Day begins on Alice's sixth birthday, the first since her death. Her mother is so devastated by grief and guilt that Alice's spirit has lingered to comfort her.
When her mother drives away, Alice is free for a time to explore on her own. She finds a cellar in her backyard and meets a clown, sent to guide her while her soul is still in an in-between stage.
While her mother drives aimlessly through the countryside, Alice has a wonderful time playing with the clown. Still, her mother's grief pulls her back through a super 8 projector that invades the magical world that the clown creates for her.

---
2) CELAMY (18:45) - Drama - Directed by Julie Anne Meerschwam - Produced by Joe Turner Lin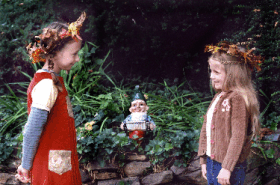 The story is the rise and fall of a friendship between a little girl and her imaginary friend.

Festival & Awards List:
Angelus Awards: Patrick Peyton Excellence in Filmmaking Award (grand prize
Black Bear Film Festival
Chicago International Children's Film Festival: 2nd Prize Live Action Short Film or Video
Cinequest Online, Viewer's Voice Competition
Cleveland International Film Festival
Columbia University Film Festival
Faculty Selected
Lifetime Student Filmmaker Award
IMAX Outstanding Achievement Award
Best Cinematography by a Film Division Student

IFP Audience Choice Award

Danville International Children's Film Festival
Delray Beach Film Festiva

Best Short Film:

East Lansing Children's Film Festival

Best of Fest:

Festival Internacional de Cine para ninos
Heart of Gold International Film Festival
Indie Memphis Film (screening)
Little Big Shots
Los Angeles International Children's Film Festival
Nashville Film Festival
Sarasota Film Festival
Savannah Film Festival
Seoul International Youth Film Festival

---
3) DUCK, DUCK, GOOSE (21:00) - Comedy/Romance - Written and Directed by D.C. Douglas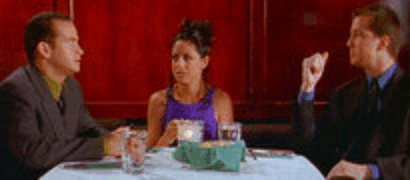 "As if speed dating wasn't wild and wacky enough, and a little weird too, "Duck, Duck, Goose!" creates a manic, over-the-top illustration of what can happen when you've decided to utilize this fast food dating process.
And "Duck, Duck, Goose!" doesn't skimp on the laughs, either. From moment one, you understand that you're watching the work of a comedically talented cast and crew. The jokes are rapid fire and always hit their mark, a lot of that success having to do with the cast seemingly having so much fun with the material.
Having a little trouble with your love life? I prescribe a little "Duck, Duck, Goose!" to help pick you up out of the gutter" ...Eric Campos
Official Website, Awards, Cast, Trailer, Synopsis
---
4) MOTEL (8:00) - Humor - by Thor Freudenthal - "There's Always Room for One More..."
Thor's short premiered at Sundance and won best short at the Aspen Comedy Festival. Thor recently closed a deal with Alcon Entertainment with Sid Gannis producing THE CEO written by Thor and his writing partner Deborah Pearl. Think POLTERGEIST set in the office workplace. Thor's theatrical debut will be DEAD EVER AFTER written by Thor and Deborah for Europacorp with Luc Besson producing.
Sometimes the strangest stories are the most affecting. In Thor Freudenthal's MOTEL, a guy happens upon an abandoned motel with every amenity--but there's a catch. Has he found a roadside oasis?

---
5) SPIN (8:00) - Comedy/Fantasy - by Jamin Winans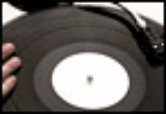 A mysterious DJ is sent to a busy street corner to fix a chain reaction of bad events. Can the power of music overcome fate? Put the needle on the record and find out!
Director: Jamin Winans - Producer: Joe Sekiya - Writer: Jamin Winans
Complete Cast: Cesar Bejarano, Mike Saleeb, Jeffrey Richardson, Kerry Knuppe, Jamey Geston, Pooch, Troy Garner, Alan Shackelford, Gale Grove, Brandon Carrillo, Hayz II, Raymond Andrew Bailey, Megan Heffernan, Brian Taylor
Festival Screenings:
Toofy Film Fest
Edgeworks 2005

---
6) TSIPA AND VOLF (20:00) - Documentary by Daniel Gamburg - filmmaker guest for our Q & A
Mr.Gamburg's first feature, I.P.O., was released in 2003.
TSIPA AND VOLF is a short film about how love cannot be erased by illness and time. Through its subjects, the film emphasizes how the past exists in the present. It captures the tragicomic nature of a 50-year relationship based on survival and commitment. Two elderly Jewish emigres from Latvia, now living in San Francisco, reminisce about a rich community lost to the horrors of World War II. Tsipa's and Volf's candid interviews with their grandson explore the fragile nature of memory, the strength of their commitment and devotion to one another. When Volf is diagnosed with Alzheimer's disease, Tsipa's love becomes unshakable. She repeats throughout the film -- love is conscience and commitment.
Director's Statement: My aim is to express life's ineffable moments, to capture the connective tissue of the human condition--preserving one's identity and its relationship to other people and places in history
---
7) WARD 13 (14:30) - Animation, Horror, Action, Comedy - Produced, Directed and Animated by Peter Cornwell.
Written by Peter Cornwell, Mark Bradridge, Sam Young and Andrea del Bosco

What price would you put on your health?
Ben is about to find out... WARD 13's newest admission faces medical attention of an unwanted kind--and no apples will keep these doctors away
After a car accident, Ben wakes up in hospital. Not knowing where he is or what is going on, he starts exploring the corridors...only to find that the staff doesn't have his health in mind! The hapless patient must pull himself together and do everything he can to escape. It's an action/horror/comedy--ending with the wheelchair chase from hell.
Peter's short was on the Oscar shortlist this past year. The short got him a deal with Sam Raimi; now he's currently developing his first feature with Sam.
---
8) WINDOW (16:00) - Drama - Directed by Varda Hardy. Written by Varda Hardy & Patrick S. Bennett
Cast: Cassandra Braden, James Brown, Louis Gossett Jr., Robert Peters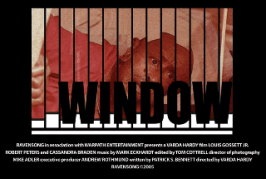 Academy Award Winner Louis Gossett Jr. and Robert Peters give moving performances as two ailing veterans. Once a commanding officer, Ralph Stanley (Gossett) desperate and angry, will do anything to get the bed by the window.
WINDOW is an official selection of The Los Angeles International Film Festival, Santa Barbara International Film Festival, Malibu International Film Festival, The Method Fest, Temecula International Film Festival, Reel Women Film Festival, Harlem Film Festival, Park City Music in Film Festival, Dam Short Film Festival, San Francisco Women's Film Festival, Women in Film International Film Festival, Film Independent Cinelounge, Pacific Palisades Film Festival, and SAG INDIE special screening Short Mondays Film Festival.